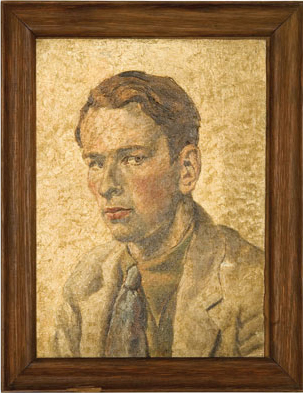 Self Portrait
Here I have also added the only painting I have which Tony made in the days of his atheism.
I have included it here because Tony refers in his autobiography (Also available on this Website for free download) to the emptiness of his work in those days…of desolate streets and unpopulated places…etc
The other paintings are the ones he did after his retirement and when on holiday in the French countryside. These are filled with colour and a kind of vibrant awareness of the beauty and peace and tranquillity he enjoyed in those last decades.